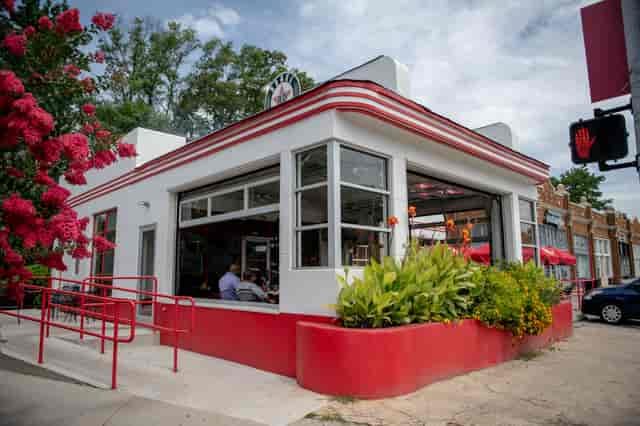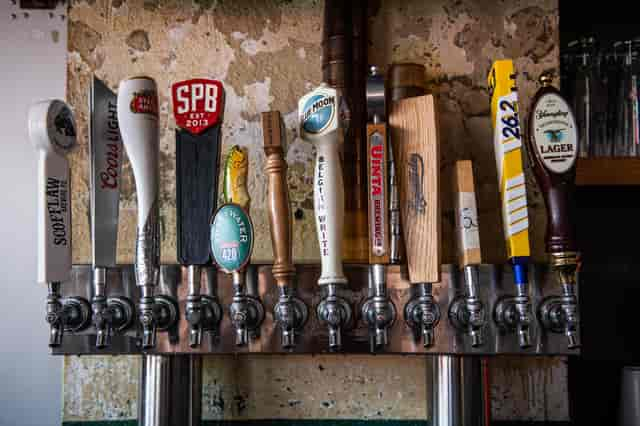 Brake Pad
College Park, GA
Best Burgers in Atlanta
Brake Pad Restaurant and Bar is located in Historic Downtown College Park. We opened our doors January 18th, 2002!
Come enjoy a great patio and the best burger in town.
The Brake Pad by Jerry Portwood
Creative Loafing (02/20/2002)

Sister location to the popular Oakhurst Universal Joint, the restaurant bar is the hangout for the growingly hip crowd in College Park. The bar food choices are augmented by interesting daily specials. 5 STARS!!
Zagat Survey 2006
"This quirky converted old gas station in College Park is a great place to refuel near the airport, offering basic American fare with flair, including buffalo chicken quesadillas to die for; the hip staff without attitude usually hits on all cylinders."

Rated Excellent for Zagat Survey in
2004/2005, 2006, 2007, 2007/2008
Access Atlanta // Best Bets
John's Pick 2004

"When I want a burger and a little scuzz after getting off a plane, I can get both at the Brake Pad, one of those old service stations that transformed into a neighborhood joint the way a snake sheds its skin. Love the patio, like the burger, appreciate the smart selection of beers on tap."
College Park
3403 Main St
College Park, GA 30337

Hours
Monday - Thursday:
11:00 am - Close
Friday - Saturday:
11:00 am - 1:00 am